July 20, 2022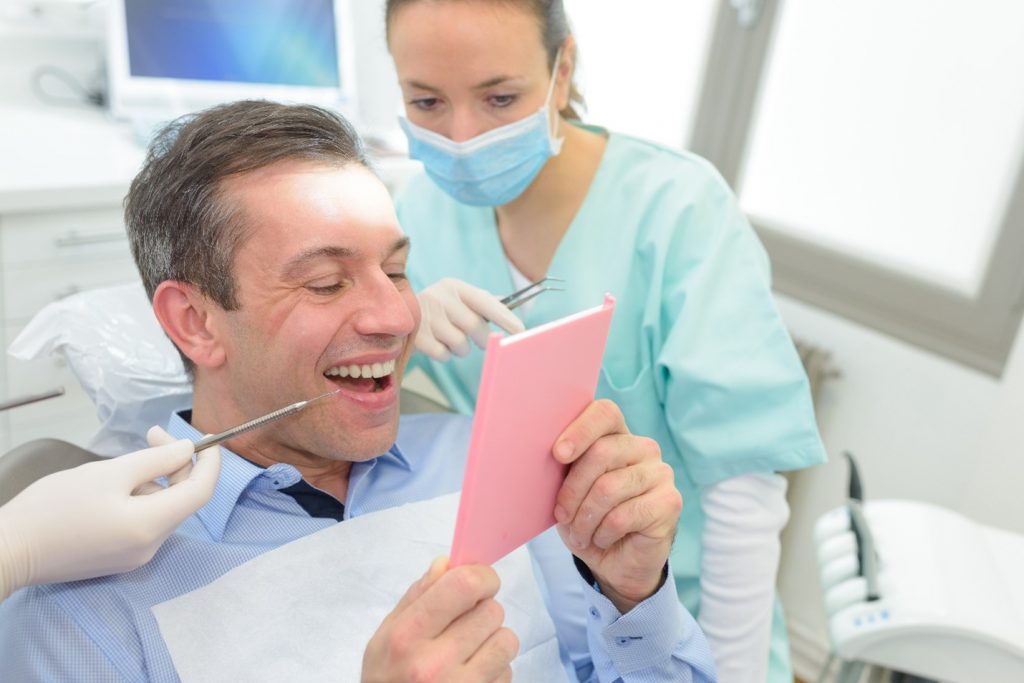 With roughly 90% of Americans having at least one cavity by their 21st birthday, it's safe to say that tooth decay continues to be a prevalent concern. The good news is that restorative dentistry can rebuild the look and function of your smile in just a few appointments. After a few months, however, you may begin to notice a black line around your dental crown. Is this normal? Is there anything you can do to fix it? To learn the answers to these questions and more, read on!
So, Why Is There a Dark Line Around Your Dental Crown?
If you notice a dark line around the base of your dental crown, do your best not to panic. This is actually completely normal for porcelain-fused-to-metal dental crowns. While the porcelain seamlessly blends in with the rest of your smile, the metal provides the durability needed to bite into and chew your food. Sometimes, the metal portion peeks through around the base, causing a dark line around your dental crown. While this isn't a sign that your restoration is deteriorating, some patients want to explore their treatment options since it isn't aesthetically pleasing.
How Can You Address a Dark Line Around Your Dental Crown?
If you're unhappy with the dark line around your dental crown, don't worry – there's a solution: metal-free restorations. Crafted from high-quality materials like porcelain, this lifelike solution is as strong as it is beautiful. Since they come in various natural-looking shades, they'll seamlessly blend in with your smile. They even reflect light like your natural teeth do! Plus, they can last for well over a decade with the right best practices in place. So, don't hesitate to ask your dentist if metal-free dental crowns are an option for you.
How To: Keep Your Dental Crown in Pristine Condition
Although porcelain is a stain-resistant and cavity-resilient material, it can discolor and the underlying tooth can decay. That's why it's crucial that you:
Use a straw to drink coffee, wine, and other dark-colored beverages
Brush your teeth twice a day
Floss and rinse with mouthwash consistently
Visit your dentist biannually for a checkup and cleaning
Keep your consumption of sugary foods and drinks to a minimum
Avoid unhealthy dental habits, like chewing on ice and smoking
It's true: a dark line around your dental crown is completely normal with porcelain-fused-to-metal varieties. Don't worry – that doesn't mean you can't opt for a metal-free one instead. That way, your restoration is as functional as it is flawless!
About the Author
For Dr. Steve W. Cobb, there's simply nothing better than improving a patient's self-esteem and the function of their smile through cosmetic dentistry and restorative techniques. He earned his dental doctorate from the Baylor School of Dentistry and currently has more than 40 years of experience in the dental field. Plus, he is an active member of the American Dental Association and a Fellow in the Academy of General Dentistry. If you have a question about your dental crown, don't hesitate to schedule an appointment via his website or by phone at (432) 367-4774.
Comments Off

on Have a Black Line Around Your Dental Crown? Here's Why!
No Comments
No comments yet.
RSS feed for comments on this post.
Sorry, the comment form is closed at this time.