Full Mouth Reconstruction – Odessa, TX
Completely Repair Your Entire Smile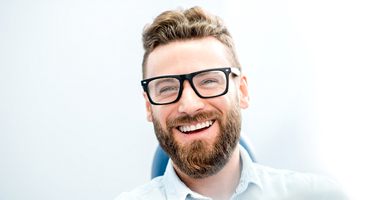 Some patients have so many damaged, decayed, or worn-down teeth that they've forgotten what their smiles originally looked like. When there are so many dental issues to contend with at once, oftentimes it just isn't possible to address them all with just one treatment. But even in such dire situations, it's never too late to pursue a healthy, brilliant smile. Dr. Cobb is happy to use full mouth reconstruction in Odessa to restore all kinds of grins no matter how "broken" they are in the beginning. Call our office today to learn more about the process and how it works.
Is Full Mouth Reconstruction Right for Me?

The purpose of a full mouth reconstruction is to repair all the teeth in the mouth to improve their function, restore oral health, and enhance appearance. The procedures used to carry out this process will vary from patient to patients since the exact issues will be different in every case. You may be a potential candidate for a full mouth reconstruction if your smile has sustained any sort of severe damage or decay that affects multiple parts of your mouth. Not only is this highly recommended for oral health reasons, but you may also improve your confidence once all of your cosmetic and structural dental issues have been dealt with. In order to maintain the results of a full mouth reconstruction, you must be ready and able to commit to a strict oral healthcare routine once the treatment is complete.
The Full Mouth Reconstruction Process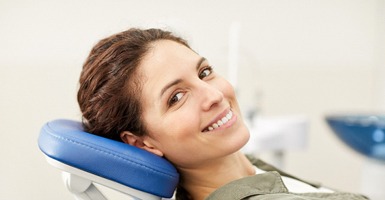 All full mouth reconstructions start the same way: with a consultation. After we've examined your teeth, taken the necessary X-rays, and considered any conditions such as gum disease that will need to be addressed before treatment can begin, we will provide you with a list of procedures that can be used to fix your mouth. This may include the placement of dental bridges or implants in order to replace missing teeth; we also might recommend cosmetic procedures such as porcelain veneers and dental bonding to correct any cosmetic imperfections. Naturally, the timeline of the entire process and the exact steps you'll need to take all depend on the procedures involved. Be sure to ask any questions that are on your mind during the initial consultation so that you're fully informed from the outset.
Understanding the Cost of a Full Mouth Reconstruction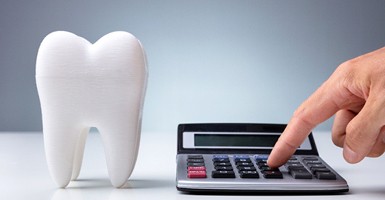 You can consider the full mouth reconstruction process to be highly customizable. Naturally, that means the price is subject to change as well. You can count on us to be transparent regarding how much you'll have to pay for each step of the procedure; cost and payment options will be discussed at length during your very first appointment so as to avoid unwelcome surprises later down the line. Dental insurance and financing can be used to help pay for the individual procedures making up the reconstruction process. You can reach out to our team at any time if there's anything you want to clarify.