Odessa Cosmetic Bonding You Can Smile About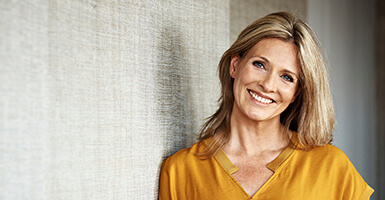 Even the most minor of dental flaws can have far-reaching effects on a patient's overall sense of self-confidence. Cosmetic bonding from Dr. Steve W. Cobb is a cost-effective treatment option that can repair or shape lacking teeth quickly and conveniently. Our Odessa, TX practice utilizes composite resin (the same material that tooth-colored fillings are crafted from) to create a natural-looking, seamless result that feels and functions just like the rest of your original tooth. Contact us today to schedule your first appointment with our team.
Cosmetic bonding can be used to correct a variety of smile imperfections, including the following:
Chipped teeth
Small gaps between teeth
Minor cracks/fractures
Misshapen teeth
Teeth that are too small
Severe dental staining/discoloration
The Cosmetic Bonding Process
In most cases, the cosmetic bonding process is simple and comfortable – many patients don't even require anesthesia. Once a rubber dam is in place to prevent saliva from interfering with the procedure, Dr. Steve W. Cobb will apply a slightly acidic solution to the surface of your tooth. This roughens the area just enough to create a more successful adhesion between the enamel and the composite resin. Then, the composite resin itself is applied and precisely sculpted to create the most pleasing shape before it's hardened with a special curing light. Finally, Dr. Steve W. Cobb will buff and polish the treated tooth to ensure the ideal look.