Invisalign – Odessa, TX
The Clear Choice for Straighter Teeth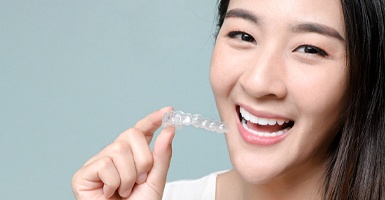 Frustrated by your crooked teeth? Feeling the effects of a poorly aligned bite? Want to avoid the camera because of the gap between your teeth? You're not alone. Millions of people suffer from orthodontic problems that for decades was only treatable using traditional metal braces. Fortunately, there is now an alternative that offers a more discreet way to realign smiles – Invisalign in Odessa. With these clear aligners, you can enjoy a faster, more flexible way to achieve a straighter smile and bypass the metal brackets and wires. To find out if you are a qualified candidate, contact our office to schedule an appointment with Dr. Cobb today.
How Does Invisalign Work?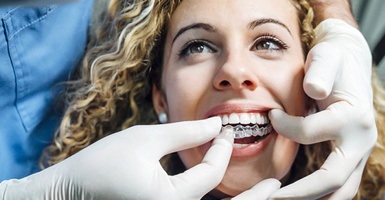 Unlike traditional braces that use metal brackets and wires, Invisalign is made up of clear plastic aligners that are custom-made based on your individual needs. Each set is worn 20-22 hours a day for 1-2 weeks. After this time, you are expected to swap out your current set for the next one in the series. Throughout treatment, you will be expected to see your cosmetic dentist in Odessa for regular follow-up appointments to ensure your progress is moving along smoothly. Once you finish wearing all Invisalign sets, you will notice a dramatic difference in the way your teeth and smile align.
Indications for Invisalign
Invisalign is known to be one of the most versatile orthodontic treatments available. It is capable of treating:
Crowded Teeth
If you have too many teeth along the top or bottom arch of your mouth and experience overcrowding, you may be an eligible candidate for Invisalign. By wearing these clear aligners, your teeth will begin to shift, creating necessary space and allowing you to enjoy a more aesthetically pleasing smile. Not to mention, you will be able to effectively clean between your teeth, reducing your risk for tooth decay and gum disease.
Gaps Between Teeth
If you notice one or more gaps between your teeth, you probably find yourself hiding from the camera or avoiding social gatherings altogether. The good news is Invisalign can bring your teeth back together, eliminating unnecessary space and allowing you to enjoy a healthier, more beautiful smile. And you'll no longer need to worry about trapped food between these gaps, which can cause bad breath, gum disease, and decay.
Bite Alignment
Whether you have an overbite, underbite, crossbite, or open bite, Invisalign can put it back into proper alignment and reduce your risk for temporomandibular joint disorder (TMD) as well as excessive wear and tear on your tooth enamel.
The Benefits of Invisalign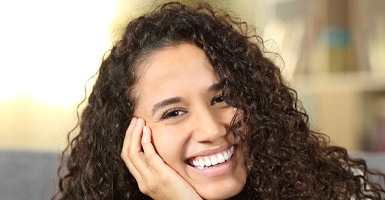 Once you and Dr. Cobb decide that Invisalign is right for you, sit back and prepare to enjoy the immense benefits you will experience, some of which include:
How Much Does Invisalign Cost?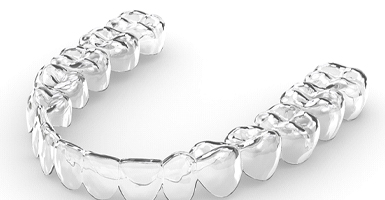 There is no set price tag associated with Invisalign. Why? Because each patient is different. When meeting with Dr. Cobb for your initial consultation, you can expect him to evaluate your entire oral cavity and facial structure to determine if you are a qualified candidate. If so, he will consider various factors before creating a complete cost estimate for your treatment. These can include:
Invisalign FAQs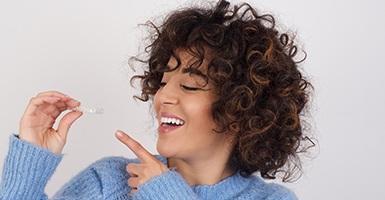 Reading through the above information can give you valuable insight into everything from the process of getting Invisalign in Odessa to the benefits this discreet teeth-straightening solution comes with. If you are ready to schedule your initial consultation, then don't hesitate to get in touch with our team. However, since many of our patients prefer to do additional research before reaching out, we've responded to a few of the most frequently asked questions below!
How Do I Take Care of My Invisalign Aligners?
Neglecting to care for your aligners properly can cause them to stain and warp. Before long, your trays will take on a yellow tinge and become virtually useless at effectively moving your teeth. Therefore, it is important to implement the below best practices throughout your treatment:
Only clean your trays with lukewarm water.
Use the right cleaning tools (traditional toothpaste can be too abrasive).
With the exception of water, don't eat or drink with your trays in.
Rinse your trays when you take them out of your mouth and before you put them back in.
How Is Invisalign Different From Mail-Order Braces?
The message in the marketing of mail-order braces is designed to have viewers think the only difference between their product and Invisalign is the cost. In reality, nothing could be further from the truth. To start, after receiving the impressions of your teeth, mail-order companies don't complete X-rays, gum examinations, or any other assessments to ensure your oral health is in good shape. Their "do-it-yourself" approach to orthodontics leaves a lot of room for error, which can end up costing you more in restorative and cosmetic care in the long run. On the other hand, Invisalign is a completely customized treatment that is administered by a licensed, trained dental professional. They will have appointments with you every six weeks or so to monitor your progress, provide you with the next set of aligners, and answer any questions you have along the way.
Do I Have to Give Up Certain Foods with Invisalign?
In short, the answer is no! Since Invisalign trays are entirely removable, you can pop them out at any time to enjoy all your favorite foods. With that being said, you may experience some soreness immediately after starting a new set of trays, so it can be beneficial to stick with softer foods, like oatmeal and yogurt, until you adjust.
What Happens After Invisalign Treatment?
After you've completed your last set of trays, you'll be able to truly see just how beautiful your new and improved smile is! To preserve your hard-earned results, Dr. Cobb will provide you with a retainer. This equally discreet device will keep your teeth in place as they "set" into their new position. Typically, you will wear it for 20 to 22 hours a day for the first six months or so before transitioning to wearing it solely at night.
If you want to get straighter teeth in Odessa, then it's time to schedule your initial consultation so we can find out if Invisalign is right for you. Get in touch with our team today to schedule your appointment!