Snap-On Smile – Odessa, TX
A Brand New Smile Is Easier Than You Thought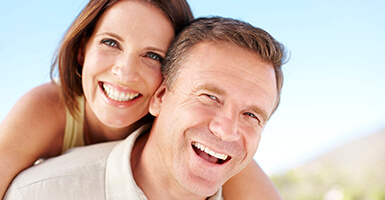 Many patients prioritize convenience and affordability when looking for a cosmetic solution that fits their personal needs. In this case, a Snap-On Smile from Dr. Steve W. Cobb may be the right choice for you. It's an incredibly fast and easy way to completely transform your smile in as little as two visits. Patients from Big Spring, TX and other surrounding areas are encouraged to contact us today if you have any questions about this transformative treatment option or if you'd like to schedule a cosmetic consultation.
What Is Snap-On Smile?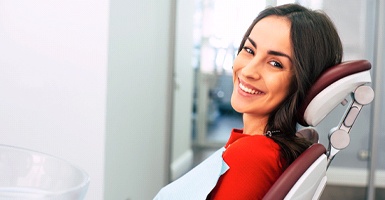 Snap-On Smile in Odessa is a customized oral appliance that's crafted from strong dental resin and designed to fit comfortably over your natural teeth, essentially "snapping" into place. It can be used as a temporary improvement or a permanent one. Following a brief adjustment period, it should feel natural against your original smile.
At your first visit, we'll take an impression of your teeth and use it to fabricate your individualized appliance – that's all there is to it. You don't need to have your natural teeth altered and the device will cover all of the teeth along the top arch, bottom arch, or even both. We'll work closely with you to ensure that the specifications are just right so that you love your new smile.
Am I Good Candidate For Snap-On Smile?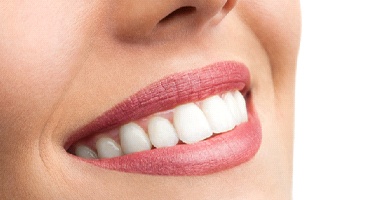 Snap-On Smile is a great option for many people, but the best way to know if it's right for you is to schedule a consultation. We'll start with a thorough dental exam to make sure you don't have dental problems that need to be addressed first such as cavities or gum disease. As a cosmetic dentist in Odessa with your best interests at heart, Dr. Cobb wants to make sure you have a smile that not only looks great, but also feels great as well.
What Are the Benefits of Snap-On Smile?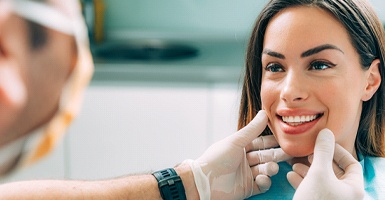 Here are just some of the benefits you can expect:
With proper care, your Snap-On-Smile can be expected to last for several years. However, it's important to note that staining is possible if you consume drinks like coffee, tea, or red wine, but can be prevented or treated with the proper cleaning solution.
How Much Does Snap-On Smile Cost?
Since each patient starts with a unique set of oral health needs and cosmetic goals, we can't provide a universal figure that applies to everyone. But we can say that the value of having a smile you feel good about can't be overstated. An attractive smile adds to your self-confidence in countless ways, which then enhances every area of your life.
And although dental insurance doesn't cover Snap-On Smile, we do offer third-party financing options such as CareCredit that allow you to break up your cost into smaller monthly payments.