Dental Crowns – Odessa, TX
A Beautiful, Long-Lasting Way To Restore Your Smile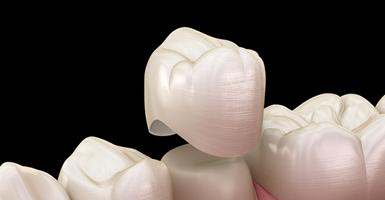 Despite our best efforts at prevention, your teeth can still develop cavities, chips or other types of damage. When these issues are relatively minor, Dr. Cobb can usually repair them with simple dental fillings. But when the damage is more severe, dental crowns are often necessary to restore a tooth's strength, function, and appearance. They can also be used in a variety of other situations to give you a healthy smile that also looks great. Keep reading below to find helpful information about this procedure and how it can benefit you. And if you think you may need a dental crown, give us a call today to schedule a visit. As a dentist in Odessa with decades of experience, Dr. Cobb will create the perfect treatment plan for you!
Why Do You Need a Dental Crown?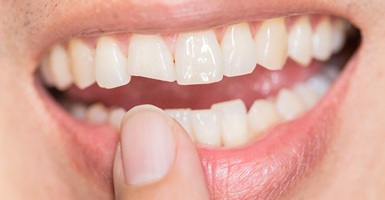 We may recommend a dental crown in any of the following situations:
Why Is Porcelain A Great Material For Dental Crowns?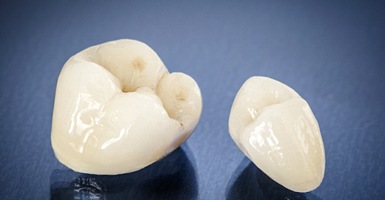 Dental crowns can be made of different materials such as porcelain or various metals like gold. However, Dr. Cobb typically recommends porcelain for several reasons. First, it's strong and durable, so your new crown can last 10-15 years or more with regular checkups and good oral hygiene habits.
Porcelain also looks great, and we'll closely match the color to the rest of your smile so it blends in beautifully. And since porcelain reflects light like your own teeth, it will look very natural. Finally, porcelain is stain-resistant and won't become discolored from coffee, tea, or red wine.
What Is the Procedure Like?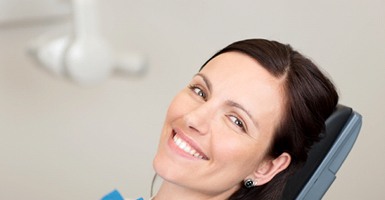 Getting a dental crown is done in two visits. Here are the basic steps involved:
How Much Does a Dental Crown Cost?
Each person is different, and the total cost of your dental crown will depend on several factors. For example, some people will need to have a "buildup" in which material is added to their natural tooth to give the crown a sturdy base. And while we usually recommend porcelain, there may be situations in which a different material would work better, which would come with a different cost.
With that said, dental crowns are a fantastic investment in your oral health because they give your teeth the strength they need to function for many years. If you'd like a cost estimate that's tailored to your needs, give us a call to schedule a consultation with Dr. Cobb. After he's done an exam, we can explain your fees and review insurance benefits or financing options as needed.
Dental Crown FAQs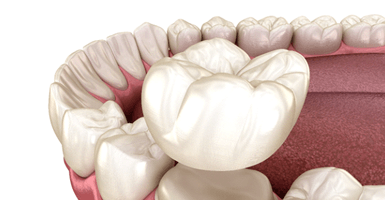 Thanks to Dr. Cobb, you can protect and strengthen your natural tooth with a crown that matches the rest of your smile. Before you receive your restoration, we want to make sure that you fully understand what the process entails and what you can expect afterward. Feel free to let us know if you have any questions or concerns during your initial consultation. The following FAQs cover a number of topics that past patients have asked about when having crowns placed.
Are Dental Crowns Permanent?
The actual dental crown isn't permanent, but the process of placing it is. A small amount of enamel needs to be removed from the tooth before the crown can be placed. Enamel doesn't have living cells and can't grow back, so the tooth will always need to have a crown covering it from that point on.
As for the crown itself, you can typically expect it to last between 5 to 15 years. To extend its lifespan as long as possible, be sure to brush and floss around it regularly. You should also take whatever steps you can to protect it from damage, such as wearing a mouthguard when playing sports.
How Do You Know When a Dental Crown Needs to Be Replaced?
You'll need a dentist's help to determine whether or not a crown has reached the end of its lifespan, but generally speaking, a replacement is needed if:
There is pain in the tooth underneath the crown that might be the result of decay.
The crown feels loose, especially when you try to chew anything sticky.
The crown has become significantly chipped or discolored.
You shouldn't wait too long if you think your crown needs to be replaced; call our office immediately if you notice any concerning issues.
Does It Hurt to Get a Dental Crown?
A topical anesthetic will be used to keep your mouth numb while we're preparing your tooth for a dental crown. You may notice some sensitivity afterward; ibuprofen and other over-the-counter pain medications can often help. Please let us know right away if your discomfort gets worse or doesn't go away on its own.
It's not always necessary to numb your mouth for the actual crown placement, but we can do so if you want. You may notice some sensitivity after receiving your crown, although it usually won't be to the same extent as what you experienced after the preparation phase.
Are Dental Crowns Covered by Insurance?
Most of the time you can expect your dental insurance to help pay for a crown as long as it isn't being placed for purely cosmetic reasons. Coverage for crowns is usually around 50% after you've met your deductible, although the specifics of your plan might vary and your annual maximum needs to be accounted for. You can always call your insurance provider to confirm your benefits. Furthermore, one of our team members can go over your plan with you and explain what you can expect your coverage to look like.