Odessa Quality Dentistry for the Entire Family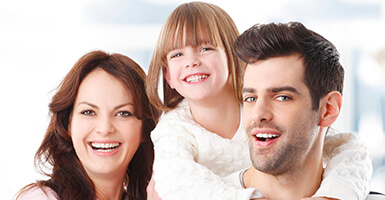 Here at the dental practice of Dr. Steve W. Cobb, we believe in focusing on much more than just the health of your family's teeth and gums – we also want to give you the information and professional support you need to enjoy a stronger sense of overall wellbeing. Our team enjoys building relationships with patients, and we hope you choose to trust us with your smiles for many years to come. Our family services are designed to benefit younger and older patients alike, helping them smile confidently. Contact our Odessa, TX practice today to schedule your first appointment with Dr. Steve W. Cobb, or if you have any questions or concerns.
Valuable Children's Dentistry
Like adults, children should see Dr. Steve W. Cobb every six months for dental check-ups. This not only helps them become accustomed to seeing a dentist regularly, but it also allows us to closely track their oral health and development. This regularity will allow us to practice preventive care even more efficiently, locating areas of damage and potential developmental problems as soon as they become noticeable. Services like dental sealants and fluoride supplements are also available to strengthen and protect growing teeth from the threat of decay.
Trustworthy Adult Care
For the adults and seniors in your family, Dr. Steve W. Cobb provides a comprehensive variety of dental services that range from educational prevention to advanced cosmetic and restorative transformations. Like always, our goal is to locate and treat oral health problems before they're able to grow or spread a concerning amount, and routine check-ups and cleaning are invaluable in this regard. Dr. Steve W. Cobb will also want to hear about any changes you've noticed that concern your oral health, such as a shift in your bite or a sudden onset of discomfort. Services like TMJ treatment, sleep apnea therapy, tooth-colored fillings, dental crowns and bridges, and more can successfully correct areas of damage and help relieve painful symptoms for patients from Stanton, TX and surrounding areas.