Meet Our Dental Team
Stephanie, Dental Hygienist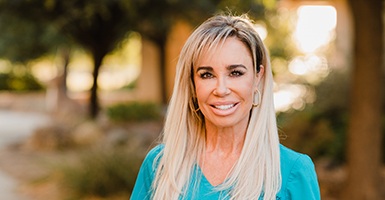 Stephanie has 28+ years of experience in the dental field. She received her registered hygienist education at Howard Jr. College. Her favorite part of her job is meeting wonderful people and knowing them personally while she helps them achieve better oral health. She always makes the patient experience pleasant and enjoyable. Stephanie grew up in Odessa and is proud to be a part of that amazing community. Her 2 adult daughters are a nurse and a hair stylist. In her free time, she enjoys traveling, fishing, boating, attending concerts, and doing yard work when the West Texas weather permits.
Sarah, Dental Assistant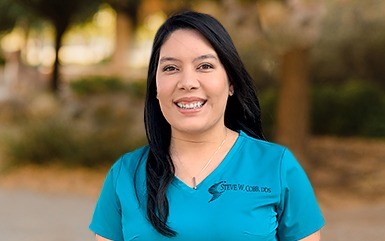 Sarah joined our team recently as a dental assistant. She assists Dr. Cobb with his sleep dental medicine practice. She has 6 years of dental experience and is a great addition to our team. Before jumping into the dental field she was studying culinary arts at Odessa College. Yum. She is from Monahans and we think she knows more people in Odessa than Stephanie.
Karla, Lead Assistant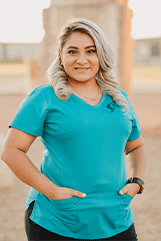 Karla is Dr. Cobb's lead assistant and right hand woman. She is great at juggling lots of details at one time including keeping Dr. Cobb "on track". She was born and raised in El Paso. She and her husband love to travel and try new restaurants. They have 2 teenage daughters.
Joy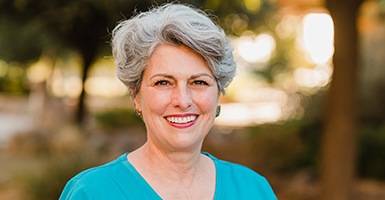 Joy Cobb is the office Girl Friday in charge of special projects like upgrading the computers and procuring a new phone system. She has been working behind the scenes with Dr. Cobb for 42 years. She has always enjoyed getting to know his patients and staff. The Cobbs have 2 adorable grandsons and are happy to talk about them anytime.
Arita, Office Assistant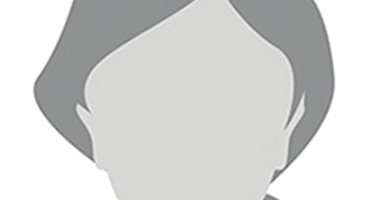 Born in Taguig, Philippines, Arita first graduated from the Centro Escolar University College of Dentistry with her Doctor of Dental Medicine in 1985. She then had a private practice for many years before moving on to becoming a dental assistant. Now, with well over three decades of experience in the dental field, she loves meeting new people and solving different challenges to help our patients be happier about their smiles while also promoting a healthier community.
At home, Arita spends time with her husband and their dog and cat, Itim and Pulot. She has a close-knit family and is proud of her nieces and nephews who are moving toward incredible career paths, such as medicine, criminology, dentistry, and conductor of music. In her free time, she loves to sing, watch movies/TV, hang out with her family and friends, and is active in her church and community. One interesting fact about her: she loves people and loves to smile!
More to Explore