Porcelain Veneers in Odessa Create Stellar Results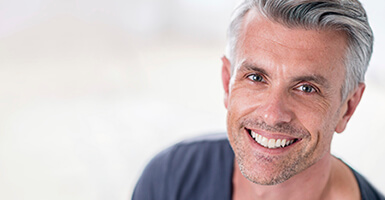 Discoloration, chips, gaps, cracks, and worn teeth are just some of the challenges that can prevent patients from feeling fully confident about their smile. Thankfully, Dr. Steve W. Cobb has placed a significant amount of emphasis on cosmetic dentistry techniques over the span of his career, and he has the advanced education needed to provide transformative procedures like porcelain veneers. These custom, high-quality restorations are designed to bond over the front surface of your existing teeth, correcting a variety of aesthetic imperfections all at once instead of requiring multiple procedures. Contact our Odessa, TX practice today if you have any questions for our team, or if you're ready to schedule an appointment.
The Porcelain Veneers Process
First, Dr. Steve W. Cobb will want to meet with you to discuss your personal goals for your smile and how porcelain veneers can be used to correct certain characteristics and concerns. After determining what your expectations are, he will make minor alterations to the affected teeth and create a precise design for your new veneer that's influenced by digital X-rays, intraoral photos, and impressions. Then, this information is sent to a trusted dental laboratory for creation. In the interim, patients will receive a temporary veneer so that their daily life isn't disrupted. Once the finished, permanent veneer arrives at our practice, patients from Stanton, TX and surrounding areas will be invited back for the final placement.