For Dentures, Odessa dentist Dr. Cobb Offers the Best Cosmetic Choice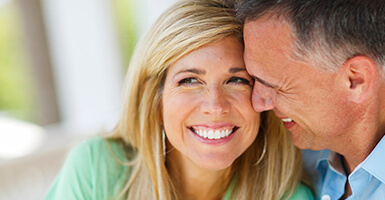 According to the American College of Prosthodontists, some 178 million Americans are missing at least a single tooth and more than 35 million are edentulous, or do not have any teeth. Tooth loss most often occurs as a result of gum disease, but other contributing factors include extensive tooth decay, traumatic injury, oral cancer and abnormal wear.
If you are missing any teeth, then Dr. Steve W. Cobb'sgoal is to help you achieve the most effective result for your oral health, overall wellbeing and your self-confidence. That's why Dr. Cobb prefers cosmetic dentures. With these, our teamis able to provide additional support for facial muscles, improve your oral comfort, and attain dramatic aesthetic improvements. To learn more about cosmetic dentures, Odessa dentist Dr. Cobb would be delighted to meet with you and answer any questions. Contact our officeif you're ready to schedule your first appointment. New patients from Big Spring, TX and other nearby cities are always welcome.
What's the Difference between Traditional and Cosmetic Dentures?
Traditional dentures have been relied on for many years, but their pitfalls are numerous and significant. Many patients only regain a small percentage of their original chewing ability, and deteriorating facial muscles are likely to occur over time, which can age a person's appearance prematurely. Consequently, wearers of this type of denture are often dissatisfied with the way their new smile performs and looks.
Cosmetic dentures, on the other hand, are designed to specifically fit the jawbone in a way that supports your facial muscles and prevents noticeable sagging and wrinkling for a more youthful appearance. Cosmetic dentures accomplish this by slightly increasing the distance between your upper and lower jaw. In this way, facial muscles appear lifted, which can reduce the appearance of sagging and wrinkles around your mouth.
Additionally, the dentures are crafted by using injection mold acrylic bases, which result in a more customized and secure fit when compared to the traditional method of dental impressions and heat. This method of craftsmanship helps to eliminate shrinking and warping that can occur with the standard heat curing process. As a result, cosmetic dentures perfectly match your gums for a fit that looks and feels better.
The Creation Process
Our team can determine whether a cosmetic denture will work for your unique situation during a smile restoration consultation. Then, we take the following steps to ensure the positive results you deserve:
Dr. Steve W. Cobb will capture digital X-rays, intraoral photos, and detailed impressions of your natural smile in order to craft a personalized denture that fits your smile securely and comfortably.
Our team can use digital images to let patients essentially "try on" their new dentures before any actual treatment begins. Patients will be able to alter the colors and the sizes of certain teeth to create a prosthetic that they feel satisfied with.
A trusted dental laboratory will create your cosmetic dentures, always keeping durability and superior craftsmanship in mind.
Patients will finally return to our Odessa practice so that we can place the finished denture and make any final alterations – restoring your strong bite, your confident smile, and your quality of life.