Dental Implants – Odessa, TX
Rebuild Your Smile Beautifully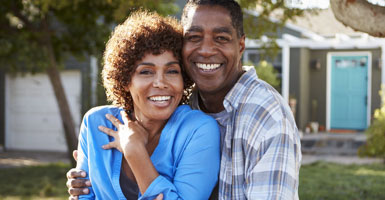 Whether you're missing a single tooth or several, this kind of loss can have far-reaching consequences for your oral health, your smile's function, and your overall sense of self-confidence and wellbeing. At the dental office of Dr. Steve W. Cobb, our team can help you regain what was lost through quality reconstructive care. Dental implants in Odessa are right at the forefront of these options because of their superior structure and revitalizing benefits. We will work with a trusted specialist in the area to ensure a successful, comfortable process that exceeds your expectations. Contact our Odessa, TX practice today to schedule your first appointment, or if you have any questions.
Why Choose Steve W. Cobb, DDS for Dental Implants?
Partnered with Local Dental Implant Specialists
Dentist Is a Fellow of the Academy of General Dentistry
State-of-the-Art Dental Technology Used
What Are Dental Implants?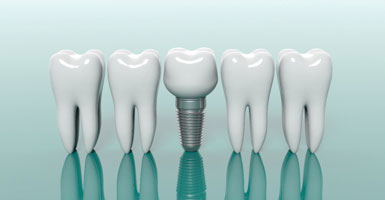 While most tooth replacement options only concern themselves with the crown (the white, visible portion) of the tooth, there's also a root underneath that's keeping the jawbone dense and strong. Once that root is gone, patients can suffer from significant tissue deterioration, leading to damage that affects both their oral health and their facial appearance. Dental implants circumvent this problem by replicating the root of the tooth in a virtually seamless fashion; in fact, the implants themselves are designed to form a natural bond with the bone through a process that's known as osseointegration. Additional benefits of dental implant-supported smile restoration include increased stability, permanence, strength, and lifelike quality.
Who Dental Implants Can Help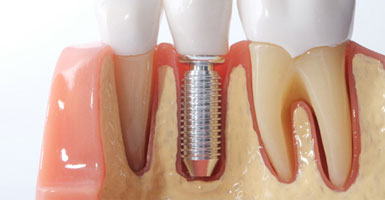 Once dental implants have been placed and have successfully fused with the patient's jawbone, it is time to complete them with personalized, high-quality restorations that our team has personally designed. There are multiple options for replacement, including:
Missing One Tooth
Metal-free dental crowns can be used to restore single implants in a conservative fashion that requires little or no alteration to nearby healthy teeth.
Missing Multiple Teeth
Instead of having to damage healthy teeth to accommodate the placement of a traditional bridge, this modern appliance can be attached over a small number of placed implants.
Missing All Teeth
Implant dentures are designed to restore several implants in a sturdy and cost-effective fashion. Both fixed and removable options are available, depending on the patient's current level of oral health and personal preference.
Dr. Steve W. Cobb can also design and place restorations for All-On-4/Teeth-In-A-Day cases.
Learn More About Implant-Retained Dentures
Understanding the Cost of Dental Implants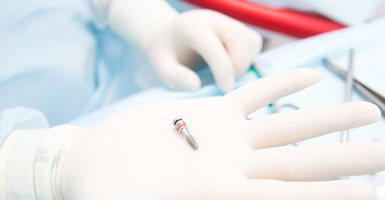 What is the cost of dental implants in Odessa? That's a question that doesn't have just one answer. Some patients need more dental implants than others to replace all of their missing teeth, and sometimes the process may call for additional treatments to ensure the long-term success of implant placement. Our team members will examine your mouth, put together an estimate of the final cost, and work with you to make sure that your treatment doesn't break your budget.
Preliminary Treatments & Dental Implant Surgery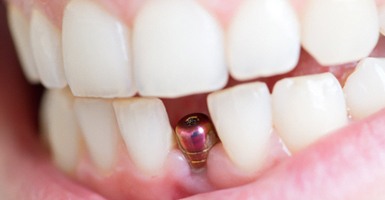 Some patients aren't ready to have dental implant surgery done right away and need to have some preliminary work done. This can include procedures like tooth extractions and bone grafting that can add to the overall cost of the process but are often the key for long-term implant success. As for implant surgery, the amount you pay depends on where you're having them placed and the kind of sedation used. Note that the specialist who places your implants will bill you separately from our practice.
The Parts of Your Dental Implant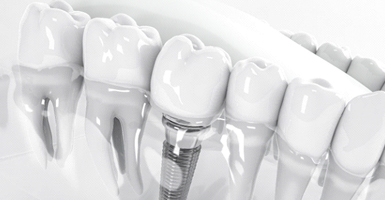 Dental implants are made up of an implant post, and abutment, and a crown (or another restoration). The overall cost is affected by:
How Dental Implants Can Save You Money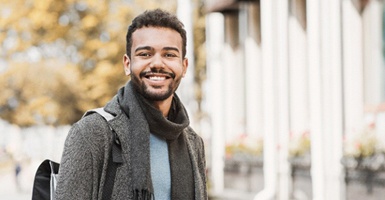 While choosing traditional dentures or bridges over implants might seem like it will save you money, your implant posts will prove themselves a worthwhile investment over time. Their longevity means you can keep your new teeth for decades without needing to get a replacement, and you don't have to pay for special solutions to maintain them. Dental implants can also protect you from costly dental issues because they're relatively easy to take care of.
Does My Dental Insurance Cover Dental Implants?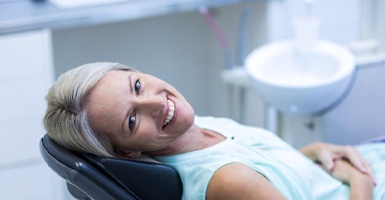 The coverage that dental insurance plans provide for dental implants varies. Most of the time, they won't pay for the actual implant, but they might still cover parts of the final restoration. Preliminary treatments related to implant placement can also sometimes receive benefits. Check with your insurance carrier to see what's included in your current plan.
Making Dental Implants Affordable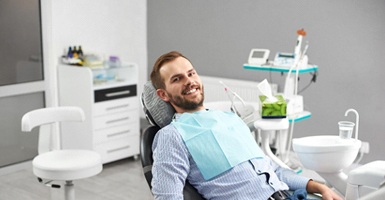 We'll be able to give you an estimate of how much dental implants will cost once we've completed the initial examination. We'll help you maximize your insurance benefits, and we can go over any other options that can help you fit the cost of treatment into your budget more easily.
Dental Implant FAQs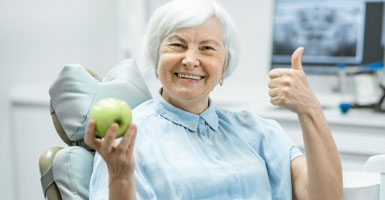 Are you considering dental implants in Odessa to restore your smile after tooth loss? Chances are that you've heard about the incredible benefits they provide, including looking and feeling more natural than anything else! But since it's so common to have questions about the procedure, we've answered several FAQs below to help you have all the information you need. Feel free to contact us anytime with other questions or if you'd like to schedule a consultation!
How Long Do Dental Implants Last?
Dental implants are an outstanding investment in your oral health because they can last 30 years or more with good oral hygiene habits and regular checkups. With a long-term success rate of over 95%, you can be confident that you'll enjoy your new smile for many years.
Do Dental Implants Look or Feel Fake?
No! Dental implants actually look and feel more natural than any other option. Traditional dentures and bridges only replace the crowns of missing teeth. Since implants replace both the root and crown, you get unmatched strength and longevity. And that gives you a lot more confidence when eating, speaking, and smiling.
Also, as an experienced cosmetic dentist in Odessa, Dr. Cobb will carefully match the prosthetic tooth (or teeth) attached to your dental implant to blend in beautifully with the rest of your smile.
Will the Dental Implant Procedure Hurt?
Getting dental implants seems like it would be painful, but the truth is that it's much easier than most people think. While you will have gum tenderness while you're recovering, over-the-counter medication is usually all that's necessary for pain management. And don't forget that you'll be completely numbed before the procedure starts and will also have sedation options if you choose.
What Is the Recovery Process Like After Getting Dental Implants?
The recovery process after getting dental implants is somewhat easier than recovering after a tooth extraction. But since you'll have several days of tenderness and swelling in the area, we usually recommend taking one or two days off work to rest at home. Some people like to schedule their procedure on a Thursday or Friday so they can recover over the weekend.
How Long Can I Wait to Get Dental Implants?
The timing of your procedure is always your choice, but it's important to be aware that the jawbone in the area naturally starts to deteriorate when a tooth is lost. If too much time passes, your jaw may be too thin or weak to support dental implants. In these situations, a bone graft can often be done to restore the strength of your jaw, but it will add several months to your treatment time and increase your costs as well.
Maintaining & Caring For Your Dental Implants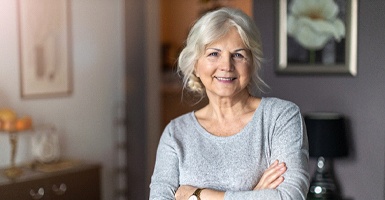 With the potential to last a lifetime, it's no wonder why so many patients choose dental implants over other options. However, you can only enjoy them for decades to come if you care for them properly. By taking a few easy but effective steps, you can lower your risk of damage and infection that can cause implants to fail. Read on to learn more about dental implant care in Odessa.
Make Oral Hygiene a Priority
While your dental implants themselves cannot get cavities, the rest of your mouth is still at risk of common oral health issues like gum disease and infection. Poor dental hygiene can lead to infected gums around the implant, which can weaken its support and cause it to fail. That's why it's still important to brush twice a day and floss once a day – implants are cared for similar to natural teeth. You can also use a nonalcoholic mouthwash to clean away germs in hard-to-reach areas of your mouth.
Eat a Healthy Diet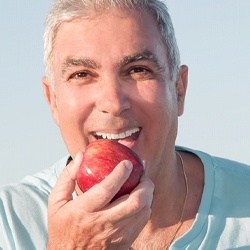 Dental implants allow you to eat virtually anything you want, which is why we encourage you to enjoy a full, healthy, and nutritious diet. However, overindulging in foods that are extra hard, sticky, acidic, or sugary can damage your implants and cause them to fail if you're not careful. Do your best to avoid these types of foods and try to eat items rich in calcium and vitamin D instead. These keep your jawbone and gums healthy and strong, increasing the lifespan of your dental implants in Odessa.
Break Bad Habits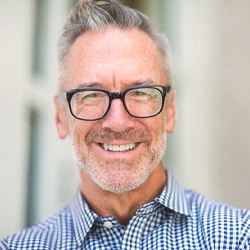 Bad habits can cause your dental implants to break and fail. In addition to your oral healthcare routine, your lifestyle choices impact the health of your smile. Stop smoking or using tobacco products (if you do) because these items promote infection and slow down the healing. Also, avoid using your implants for anything other than eating, speaking, and smiling. You may be tempted to use your teeth to open packages or bottles, but this habit is one of the easiest ways you can damage your implants.
Protect Your Dental Implants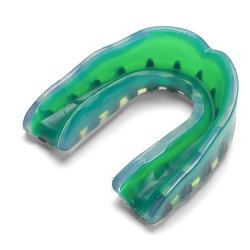 If you play sports or participate in physical activity, you must protect your smile from injury! We offer custom-made mouthguards that protect dental implants from damage while reducing concussion on the jawbone if you experience a blow to the face. Additionally, if you suffer from bruxism (teeth grinding), we recommend wearing a nightguard to protect your restorations from unnecessary wear and tear. The pressure from teeth grinding can cause your dental implants to fail over time.
Schedule Regular Dental Checkups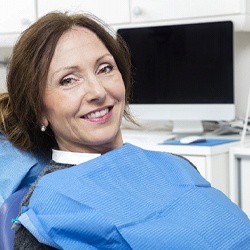 Remember to visit our implant dentist in Odessa at least twice a year for routine checkups and cleanings. During these appointments, we will ensure that your dental implants are still healthy and safe, catching any issues while they are early to prevent major problems down the road. This is also a great opportunity to ask us any questions you may have about your dental implant maintenance.