June 17, 2022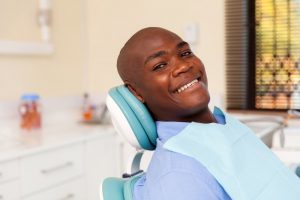 Do you have several damaged or decayed teeth? Are you struggling with so many dental flaws that you don't even know where to start? When there are a variety of dental issues to correct, it might not be possible to get the results you're looking for with a single treatment. Fortunately, you can still get a healthier, more beautiful smile with a full mouth reconstruction in Odessa! These personalized treatment plans offer a streamlined way to get all the care you need as quickly and efficiently as possible. Since every patient's treatment plan will look different, you may not know exactly what to expect while recovering from your various procedures. Read on to learn more about what it's like to heal after some of the most common treatments used for full mouth reconstruction.
Dental Fillings & Cosmetic Bonding
Tooth-colored composite resin is one of the quickest and easiest ways to repair minor dental damage. This is what's used for tooth-colored fillings for cavities, as well as what we use to fix small chips or cracks in the teeth. In nearly all cases, these treatments can be completed in one simple appointment. You may feel some slight sensitivity for a day or so, but that should be mild and short-lived.
Dental Crowns & Bridges
Custom restorations like dental crowns and bridges take a bit more time and effort. You'll likely need to come in for two appointments. At the first, we'll prepare your tooth or teeth for the restoration by removing a thin layer of enamel, taking impressions, and placing a temporary crown or bridge. Then, a few weeks later, this will be replaced by your permanent, custom-made restoration. You may experience some dental sensitivity after each appointment, but it should be easy to manage at home and fade within a few days.
Root Canal Therapy
If a tooth is infected or largely decayed, root canal therapy may be necessary. This allows us to remove all the damaged tissue from within while preserving the outside structure of the tooth! While root canals have a horrible reputation founded by rumors, they are actually far more comfortable and faster than ever before! Root canal therapy has a quicker and easier recovery time than tooth extractions, but you can expect to experience some mild swelling and discomfort for a few days following.
Tooth Extractions
If there is no other way to save a tooth, we may need to extract it. Afterwards, you'll need to take special precautions to ensure the site heals properly. In most cases, patients are able to go back to their normal daily schedules after three to five days. To combat symptoms, follow your dentist's instructions and take any over-the-counter or prescribed pain medication as directed.
Before you begin any treatment, your dentist will review what you can expect afterwards. If you ever have any questions or concerns about how your smile is healing, don't hesitate to give them a call!
About the Practice
If you're looking for an experienced dental professional in Odessa, TX, look no further than Dr. Steve W. Cobb! Dr. Cobb has over 42 years of experience caring for smiles of all ages. He's outfitted his practice with state-of-the-art technology and implements new strategies and techniques whenever possible. If you are interested in full mouth reconstruction, we offer a wide variety of restorative services that can help you achieve the happy, healthy, and beautiful smile you deserve. To learn more, get in touch with us today online or at (432) 367-4774.
Comments Off

on What to Expect When Recovering From Full Mouth Reconstruction
No Comments
No comments yet.
RSS feed for comments on this post.
Sorry, the comment form is closed at this time.