November 1, 2021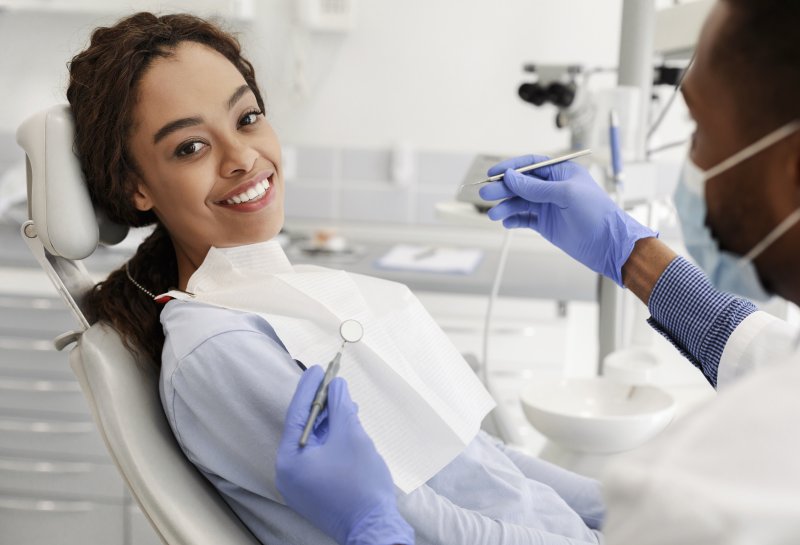 Are you the type of dental patient who is diligent with your routine checkups, or are you lucky if you make it to one appointment each year? If you have dental insurance, it should spur you to take advantage of the money you can save. Unfortunately, many policyholders lose thousands of dollars because they let their plan expire without using available funds. To keep this from happening to you, here are three reasons you should maximize your dental insurance benefits before saying goodbye to 2021.
Dental Benefits Do Not Rollover to the Next Year
Most dental insurance plans are good for one entire year. For 12 months, you are free to use your plan to take better care of your oral health. From preventive services designed to detect problems early on to restorative treatments that repair and rebuild your smile, you can save money with the help of your available benefits. However, if there are any unused funds at the end of the year, these will be returned to your insurance company, causing you to lose out on money that is rightfully yours. Also, your deductible will reset to $0.
It is in your best interest to use your policy throughout the year to ensure your oral health is in optimal shape, and you don't become one of the millions of people who lose their hard-earned dollars to the insurance company.
Preventive Care Helps to Reduce the Risk of Future Problems
Depending on your plan, your dental insurance carrier will likely cover between 80-100% of the cost for preventive services. These often include your routine dental checkups and cleanings, digital X-rays, and possibility, fluoride treatments. Every policy is different, so you'll need to review yours to understand the specifics. By seeking preventive care, you not only pay little to nothing out of pocket for your care, but you also reduce your risk for more serious oral health problems in your future, and you get necessary treatment now instead of having to wait until you get paid to take care of your teeth and gums.
Meeting Your Deductible Means Your Insurance Company Pays More
If your dentist recommends you have a dental crown, root canal therapy, tooth extraction, or any other restorative service, do not wait until 2022 to start the process. Why? Because once you've met your deductible, your insurance company will begin to pay more for these treatments. Most restorative services are covered anywhere from 50-80% depending on if they're considered minor or major. By moving forward with treatment, you spend less because your insurer is picking up more of the bill. If you wait until next year, you'll be forced to meet your deductible again.
When it comes to dental benefits, it's a "use them or lose them" situation. Don't let valuable money slip through your hands. Talk to your dental team about ways to maximize your plan before it's too late.
About the Author
Dr. Steve Cobb is a United States military veteran who served as a Captain in the U.S. Air Force and completed his Doctor of Dental Surgery degree from Texas A&M School of Dentistry. With more than 36 years of experience working in dentistry, he has been helping the residents of Odessa and its surrounding communities ever since. If you're looking to get the most out of your dental insurance before the end of the year, call (432) 367-4774 or visit our website. Our team can identify ways to help you save while preparing your smile for 2022.
Comments Off

on 3 Reasons to Take Advantage of Your Dental Benefits Before They Expire
No Comments
No comments yet.
RSS feed for comments on this post.
Sorry, the comment form is closed at this time.