February 28, 2020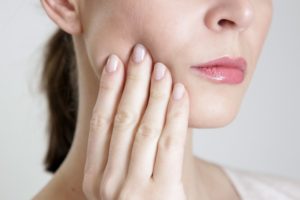 Most people are aware of common threats to their oral health like cavities and gum disease. But chipped or broken teeth are also quite common! In some cases, a tooth is susceptible to breaking because it's been weakened by multiple fillings, clenching and grinding, or simple wear and tear. In others, someone bites down on something hard like a piece of ice or has an injury or accident. Regardless of the reason, broken teeth need to be repaired as soon as possible to prevent further pain and problems. Keep reading to learn about the 5 top procedures a dentist in Odessa may recommend to restore the strength, function, and appearance of a broken tooth.
1. Bonding
Sometimes called cosmetic bonding, this procedure can be done in just one visit. It involves bonding tooth-colored filling material to the front teeth and is often a good choice for relatively minor chips.
With that said, a restorative dentist will always consider the location of a chip or break before recommending bonding. For example, if the edge of a front tooth has broken off, bonding may not last very long because this area must withstand a lot of chewing force. In that case, a dentist may recommend a stronger, longer-lasting restoration like a porcelain veneer.
2. Porcelain Veneers
Porcelain veneers are thin, strong shells of porcelain that are matched in color, size and shape to the rest of your teeth. They're adhered to the front surface of the teeth to replace any damaged enamel and give them an entirely new appearance. With basic care and maintenance, porcelain veneers in Odessa can last 10-15 years.
3. Root Canals
If a break is bad enough to reach the nerve in the center of a tooth, it usually leads to severe pain. In these cases, a root canal is the only way to treat the damaged nerve (and relieve the pain) while conserving the rest of the tooth structure.
When necessary, root canals can save broken teeth from needing to be extracted and replaced with a bridge or dental implant. However, since the blood supply of the tooth is removed, a dental crown is usually recommended afterward to restore the tooth's strength and prevent it from breaking again down the road.
4. Dental Crowns
In addition to being recommended after root canals, a dental crown in Odessa is often a good choice when more of a tooth's structure has been broken off. This usually means that there isn't enough tooth structure left to "hold onto" a filling. A dental crown will not only restore the tooth's strength but its appearance as well.
5. Dental Implants
Dental implants in Odessa are an excellent choice when a tooth is severely broken and can't be saved. Here are some examples:
When a tooth has completely broken off at the gumline
If the break runs vertically instead of horizontally
If the roots of the tooth have been broken
A dental implant is superior to other options because it replaces both the root and crown of a missing tooth. This means it functions more like a natural tooth than anything else. Implants are also the only option that can last a lifetime with regular checkups and good oral hygiene habits.
Your teeth have to be structurally sound in order to function properly. Fortunately, no matter how badly you break a tooth, one of these 5 treatments will restore your smile so that it looks and feels like new.
About the Author
With over 35 years of experience as a dentist in Odessa, Dr. Steve W. Cobb is highly sought-after for his expertise in restoring smiles. He offers a wide variety of procedures to repair chipped or broken teeth and always begins with a thorough evaluation so he can create the best treatment plan. If you've broken a tooth or have any questions, he can be reached via his website.
Comments Off

on Dentist Discusses 5 Top Ways To Repair a Chipped or Broken Tooth
No Comments
No comments yet.
RSS feed for comments on this post.
Sorry, the comment form is closed at this time.