October 18, 2020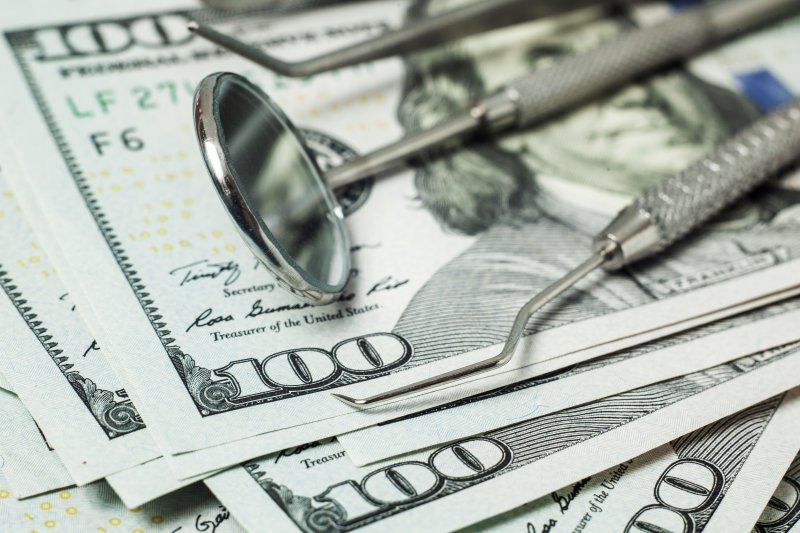 If you're like most patients, understanding dental insurance can lead to countless headaches and overwhelming concern. How much will my insurer pay? Am I covered for a root canal? Will I go over my annual maximum if I undergo a tooth extraction right now? These questions are commonly asked by individuals just like you – people who want to improve their oral health but are unsure how much it will cost. To help you better understand how dental insurance works, a dentist in Odessa shares a few tips that will hopefully make you more comfortable when making decisions about upcoming treatment.
1. Your Benefits Do Not Rollover
All dental insurance policies are designed to last a set length of time. In most cases, it is based on one single calendar year. When enrolling, your plan will likely be good from January to December, but remember, not all work the same way, so you'll need to check with your provider to determine your actual effective and end dates. The reason these two dates are so important is that your benefits will not roll over at the end of each benefit period. This is why you will likely receive a notification from your dentist's office about using your benefits sooner rather than later. With less than 3% of the population meeting or exceeding their annual maximum, billions of dollars are returned to insurance companies at the end of these benefit periods.
Your dental team can help you maximize your plan, so you don't lose valuable money along the way.
2. PPO Plans Allow You to Pick Your Provider
If you have a PPO dental insurance plan, you have the freedom to choose who you want to see for your oral healthcare. Because PPO stands for "Preferred Provider Organization," you can select which dentist you want to see. Should you discover two dental professionals meet all your criteria, it is best if you look at your plan and determine if one is in-network and one is out of network. If you go with the former, you can expect to save more money each time you visit. Out-of-network providers can continue to offer high-quality service, but you will be responsible for paying more for the services you receive.
If you do not want your dental insurance company dictating who you see for maintaining and improving your smile, make sure to opt for a PPO plan. By definition, PPO stands for "Preferred Provider Organization," which means you get to choose who you want to see for necessary dental care. Of course, if you are struggling to choose between two providers, you may wish to review the differences in coverage. Is one in-network and one out-of-network? If so, you'll need to determine if which is more important – cost or quality?
3. Dental Insurance Offers Various Levels of Coverage
Depending on the type of plan you have, your level of coverage might look different from a friend or colleague's policy. Typically, most dental insurance plans provide a 100-80-50 structure. This means you receive 100% coverage for preventive services (i.e. dental checkups and cleanings, X-rays), 80% coverage for minor restorative services (i.e. dental fillings), and 50% coverage for major restorative services (i.e. tooth extraction, root canal). This breakdown will be included when comparing policies, so you'll want to make sure you are comfortable with the amount you will be responsible for once a claim is filed and paid for by insurance.
You will also find each plan offers an annual maximum, which is the allotted amount provided to you by your insurance company. If you have a cap of $1,500, any expenses that occur after going over that particular amount are your responsibility.
4. You Can Still Receive Coverage Even if You're Out of Network
Unlike medical insurance that can sometimes mean out of coverage if you are seeing an out of network provider, dental insurance doesn't work that way. Just because you choose someone who is not in partnership with your insurer does not mean you cannot receive coverage. No matter if you need a general checkup and cleaning or a root canal, you can still be covered by your insurance company; however, they may just pay significantly less than if you were seeing a dentist who is in-network.
By keeping these tips in mind, you can rest easy knowing you are in better shape to make more confident decisions about your dental health.
About the Author
Dr. Steve Cobb is a United States military veteran who served as a Captain in the U.S. Air Force and completed his Doctor of Dental Surgery degree from Texas A&M School of Dentistry. With more than 36 years of experience working in dentistry, he has been helping the residents of Odessa and its surrounding communities ever since. He now leads a team of professionals who remain committed to helping patients improve their smiles while also saving the most money with their dental insurance. Whether it is better understanding the cost of treatment or filing necessary paperwork on their behalf, Dr. Cobb and his team believe all patients should feel confident when making the right financial decisions about their oral health. To find out how we can help you, call (432) 367-4774 or visit our website.
Comments Off

on Dental Insurance 101: 4 Things You Need to Know
No Comments
No comments yet.
RSS feed for comments on this post.
Sorry, the comment form is closed at this time.