October 10, 2019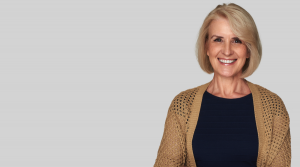 Tooth loss affects millions of Americans, and more than 35 million are completely edentulous (without teeth). And while it's completely understandable to be concerned about how you'll eat, speak, and smile after tooth loss, rest assured that modern tooth replacement procedures are better than ever. Two of the most popular options are dentures and dental implants in Odessa, both of which offer a different set of advantages. To learn more about which choice is right for you, keep reading below!
The Unique Benefits of Dental Implants and Dentures
In general, replacing missing teeth with either dental implants or dentures benefits you in multiple ways. First, it restores the function and appearance of a full set of teeth. Second, it helps you avoid the aged, sagging facial appearance that naturally occurs after tooth loss.
With that said, dental implants work differently than dentures because they replace both the root and crown of missing teeth, which allows them to offer the following benefits:
They're considered a permanent solution to tooth loss because they can last 30 years or more.
Dental implants mimic the function of natural tooth roots by stimulating and maintaining your jawbone after tooth loss. This helps you hang on to a more youthful facial shape and structure as time passes.
Whether you're missing several teeth or all your teeth, implants can be customized for everyone (i.e. you can get an implant-retained bridge or an implant-retained full denture).
And, although dental implants are a fantastic choice for many people, dentures are also worth considering. Especially an option like cosmetic dentures in Odessa, which are specially designed to not only look and feel great but also give extra support to the facial muscles. Here are some of the advantages you can expect from dentures:
Dentures don't require surgery.
They have a lower cost upfront, but it's important to factor in the ongoing cost for adjustments and re-lines that help them continue fitting well over time.
They can last 5-10 years.
Modern options like cosmetic dentures provide better fit, function, and comfort than ever before.
Which One Is Right For You?
Everyone has different circumstances, and what's right for one person isn't necessarily right for another. The best way to determine what's best for you is to schedule a consultation with an experienced dentist who offers multiple treatment options for tooth loss.
They'll start by discussing your goals and taking a look at your medical and dental history. They'll also take detailed images to evaluate the health of your jawbone. Finally, they'll look at your age, gum health, budget, hygiene habits, and lifestyle choices such as smoking before making a recommendation.
Tooth loss can have a huge impact on your quality of life and self-confidence. But with high-quality dentures or dental implants, it doesn't have to!
About the Author
With decades of experience as a restorative dentist, Dr. Steve W. Cobb has helped countless patients achieve great oral health after tooth loss. He offers both dental implants and cosmetic dentures to meet everyone's needs and always discusses each option in detail to help his patients make the best decision. If you have any questions about dentures or dental implants in Odessa, you can contact him via his website.
Comments Off

on Trying To Decide Between Dentures and Dental Implants? Start Here!
No Comments
No comments yet.
RSS feed for comments on this post.
Sorry, the comment form is closed at this time.