August 11, 2022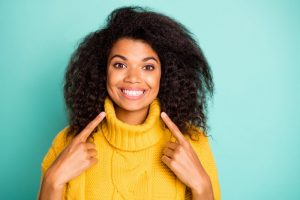 When you smile, do you hide your teeth? Are your teeth generally healthy but not quite what you want? Do you feel self-conscious about your teeth in professional or social situations?
If you answered yes to any of these questions, then cosmetic dentistry may provide the perfect solution. Here's how you can take advantage of what cosmetic dentistry has to offer and find the right treatment for you.
Identify What You Want to Change
Before you can undergo any dental procedure, you need to know exactly what you don't like about your smile as it is now. What improvement(s) do you want to make? Do your teeth need to be whitened? Are they crooked or misaligned? Do your teeth appear small or misshapen?
Perhaps you can't articulate what is wrong with your smile—you just know you want it corrected. Your cosmetic dentist can help you identify ways to give you more confidence.
Determine Which Procedure Would Meet Your Needs
When it comes to perfecting your smile, you have many choices available, but the procedures address various issues. Also, keep in mind that, depending on your situation, you may want to have multiple procedures to achieve the look you want. Here are just some of the cosmetic procedures you may consider:
Veneers or Lumineers: These thin ceramic sheets cover cracks, chips, discoloration, and basically any other flaw in as little as two appointments. They can even correct slight misalignment, which is why they are sometimes referred to as instant orthodontics.
Teeth whitening: Whether you choose to whiten your teeth in the dentist's office or use a professional take-home kit, your dentist can brighten your smile by as much as 10 shades in a short period of time.
Invisalign: Straightening teeth does not have to involve metal brackets and wires. Invisalign uses clear plastic trays to guide teeth into ideal alignment without affecting your appearance during treatment.
Gum recontouring: Sometimes the problem isn't the teeth at all but the gums! Recontouring the gumline can lengthen the appearance of teeth and reduce the look of a "gummy" smile.
Meet with an Experienced Cosmetic Dentist
If all of this seems intimidating to do on your own, there's good news! You don't have to go through this process alone. In fact, you can start by working with a skilled cosmetic dentist from the very beginning. They can help you discover what the problem is and how to fix it; then, after completing your treatment, your cosmetic dentist can help you keep your smile in good condition for the long term!
In the end, you don't have to live without feeling absolutely confident about how your teeth look. With the help of your dentist, you can love what you see in photos and not be shy about sharing your stunning, brilliant smile.
About the Author
With more than 42 years of clinical experience, Dr. Steve Cobb is an expert in the field of dentistry. He has become a Fellow of the Academy of General Dentistry, a distinction earned by relatively few dentists in the country. He offers many cosmetic services including veneers, Lumineers, Invisalign, Six Month Smiles, teeth whitening, and gum recontouring. To schedule an appointment with Dr. Cobb, you can contact our Odessa office by calling 432-367-4774 or visiting our Contact Us page.
Comments Off

on Which Cosmetic Dentistry Treatment Is Right for You?
No Comments
No comments yet.
RSS feed for comments on this post.
Sorry, the comment form is closed at this time.