Implant-Retained Crowns in Odessa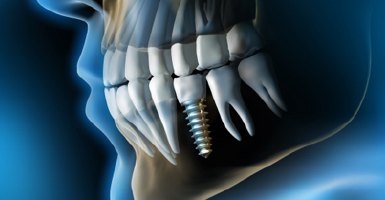 Unless you're a child waiting for the Tooth Fairy, having a missing tooth is nothing to be happy about. This is a serious dental condition that needs to be remedied. Even one missing tooth can have adverse effects on your oral health. Just one missing tooth can lead to a noticeable decrease in jawbone density, periodontal tissue deterioration, shifting of adjacent teeth, and additional tooth loss. To prevent oral health deterioration after tooth loss, patients must replace missing teeth as soon as possible. An implant-retained crown in Odessa is the most secure tooth replacement available on the market today.
Single Tooth Replacement Options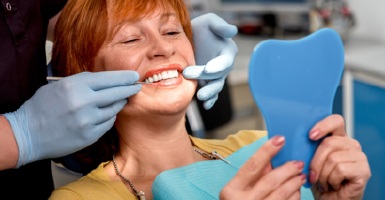 To replace a single missing tooth, you can choose between a fixed bridge and a dental implant. A single tooth implant is designed to replace your missing tooth from root to crown. The implant itself is a small post made of the biocompatible metal titanium that is surgically embedded in bone beneath the open socket. The post acts just like a tooth root, holding in place a dental crown restoration that is secured to the implant. The crown replaces the portion of tooth above the gum line that is visible.
To implant the post, an incision is made in your gums and a special hand instrument is used to remove a small section of bone and implant the post. Your gums will quickly heal, however several months are needed for the post and surrounding bone tissue to integrate. Once this happens, the dental crown can be attached to the post and the replacement tooth will be indistinguishable from a natural tooth.
Alternatively, you and Dr. Cobb may elect to replace your missing tooth with a fixed bridge, also known as a crown and bridge. In this case, a bridge spans the gap of your missing tooth. The bridge is attached to crowns that are affixed to healthy teeth on either side of the gap. A bridge is fabricated as a single prosthetic that Dr. Cobb bonds into place. A bridge is an excellent choice because it looks and feels natural, restores dental function and prevents adjacent teeth from shifting because of the open space.
The Benefits of Implant Supported Single Tooth Replacement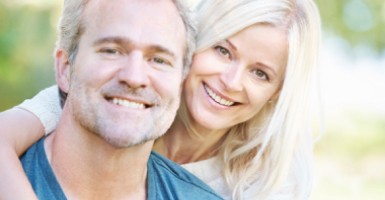 A crown and bridge as well as a dental implant restore the appearance and function of smiles. However, there are several benefits to dental implants that are not available with other prosthetics. These include: