Multiple Tooth Implants – Odessa, TX
Regain a Complete Smile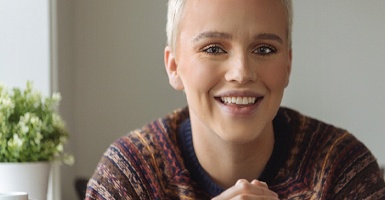 If you are missing multiple teeth, you have a few options in front of you. You could choose to do nothing, but that will only lead to more oral health complications down the road. You could opt for a denture or a traditional bridge, either of which can help you enjoy a balanced diet and an attractive smile. Or, you could choose to receive dental implants in Odessa. As you read this page, you'll learn more about your options for replacing multiple missing teeth so you can make a confident decision about how to rebuild your smile.
Non-Implant Tooth Replacement Options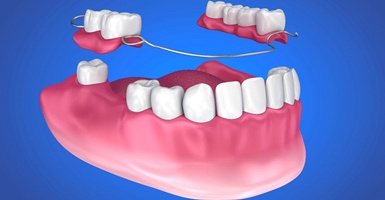 Your non-implant options for replacing multiple teeth include:
The Dental Implant Process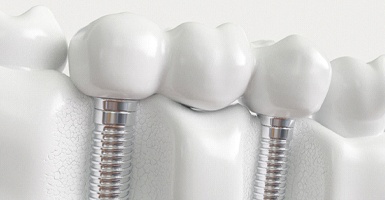 Dr. Cobb usually recommends dental implants as the best way to replace missing teeth. If you choose to go this route, he will refer you to a local specialist, who will perform a minimally invasive surgery to place the implants at strategic locations throughout your jawbone. Following the surgery, a process known as osseointegration will take place, wherein the implants will bond with the tissue around them. After osseointegration (which may take a few months), the implants will be ready to support your new teeth. Dr. Cobb will then custom-design an implant-supported bridge or other type of restoration to go on top of the dental implants.
The Benefits of Implant-Retained Dental Prosthetics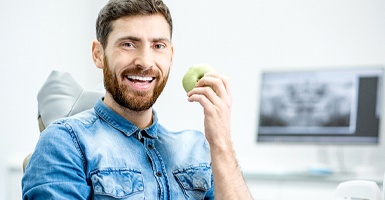 Implant-supported prosthetics offer numerous advantages:
Find Out More
Are you ready to learn more about your options for replacing your missing teeth? Request a consultation with Dr. Cobb today.